Conversations: Life, as it is

Here you can make yourself heard, you can share you experiences with other people and start new conversations.



Diet is for loosers
Category: Life, as it is
Talk started by misterra

(433 answers)
20.335 times displayed
Stiu... suntem cei mai frumosi din orasul acesta. Dar cateodata ciocolata ne impresoara din toate partile, cozonacul si sarmalele ne pun piedica la tot pasul, primim bomboane de ciocolata cadou, cipsurile si cola (pepsi) ne fac cu ochiul, ciocolata e la reducere si e taaare buna, ca sa nu mai zic de ciocolata...
Stiu si ca unii dintre voi v-ati strans mai tare cureaua, de la voi ma astept sa scrieti niste sfaturi si idei. Cat de importanta e gimnastica in toata povestea asta? Aveti un stil de viata activ? Care e cea mai importanta informatie pe care ati aflat-o referitor la dieta? Ce mituri v-au fost spulberate? Ce v-a motivat si ce va mentine motivati? Ati folosit si pastile de slabit sau alte formule miraculoase? Ati abordat diete de renume, personalizate de un dietetician, sau pur si simplu cum ati crezut voi?

Am vrut sa scriu ca persoanele sub 55 de kilograme nu au voie sa scrie aici, apoi mi-am dat seama ca persoana mea favorita e sub limita aceasta si m-am razgandit. Pofta la scris!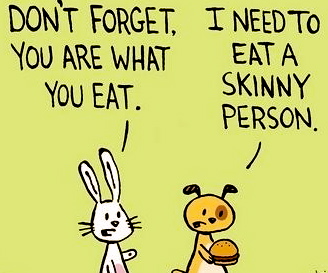 | | | |
| --- | --- | --- |
| Tags: | dieta, regim, slabit, gras, sanatos, mere, conopida, talie, slab, apa, plata, lamaie, pastile | |